*Vegan, gluten-FREE
---
Summer is almost over and although I really tried to develop new recipes and take photos, I have not yet come to present them to you. For a few weeks I have been ready to fill my blog with many new content, but I have not felt able to get more involved in everything. Since many recipes are seasonal, I was delayed a bit. Nevertheless I want to present you my latest recipes. The cherry time is over and unfortunately you can not harvest your own anymore. Despite that, I want to introduce you to one of my favorite recipes - the vegan and gluten-free iron cast skillet brownie. You certainly think "vegan and gluten free? How can that taste?" I'll tell you - it just tastes heavenly! Except for the fact that the brownie is served in an cast iron skillet and is therefore eaten directly out of it, you won´t taste any difference to other non-vegan / gluten-free variants. However, the calorie content does not necessarily differ from the alternatives.
Cherries are not necessarily required for this recipe. The brownie also tastes good solo! Just top him as you want. First you cut the chocolate into small pieces. Usually I make sure to avoid packaging, but when I need a chocolate bar (which is very rare) I at least make sure that the chocolate is fairly traded. Finely chop the chocolate and put it in a small pot with the vegan butter. Set the heat to the middle level so you can keep track of the melting process because the chocolate should not be heated for a long time. In the meantime, mix the chia seeds with a little water and prepare the cherries. Once the last pieces of chocolate have melted, you can simply lift the hot mass under the ground almonds. Fill it in the cast iron skillet and put it in the oven. After 45-60 minutes you have conjured up a wonderfully delicious dessert. Try it out and message me if there are any questions.
---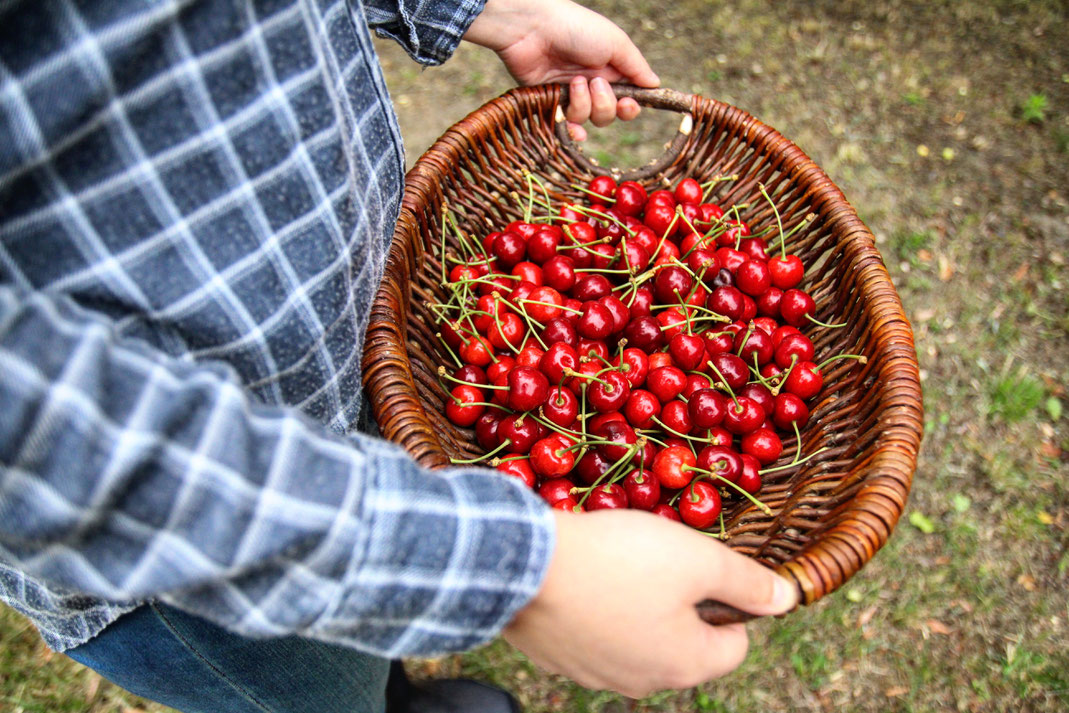 ---
 INGREDIENTS:
100g vegan margarine
50g dark chocolate
50g whole milk chocolate (vegan)
100g ground almonds
1 teaspoon baking powder
1 tablespoon of chia seeds
100g cane sugar
50g cherries
 PREPARATION:
Put the chocolate and margarine in a small saucepan and let it melt on low heat. Stir occasionally.


Meanwhile, put the chia seeds in a small bowl with 2 tablespoons of water for 10 minutes. Clean the cherries, halve and stone.


Put the ground almonds, baking powder and cane sugar in a bowl. Once the chocolate and margarine have melted, place the mixture in the bowl and fold gently. Add the chia seeds and also fold in.


Fill the mass 1/3 into the cast iron pans, spread the cherries on the dough and bake in the oven at 160 °C for 45-60 minutes.


---