*vegan, gluten-free
---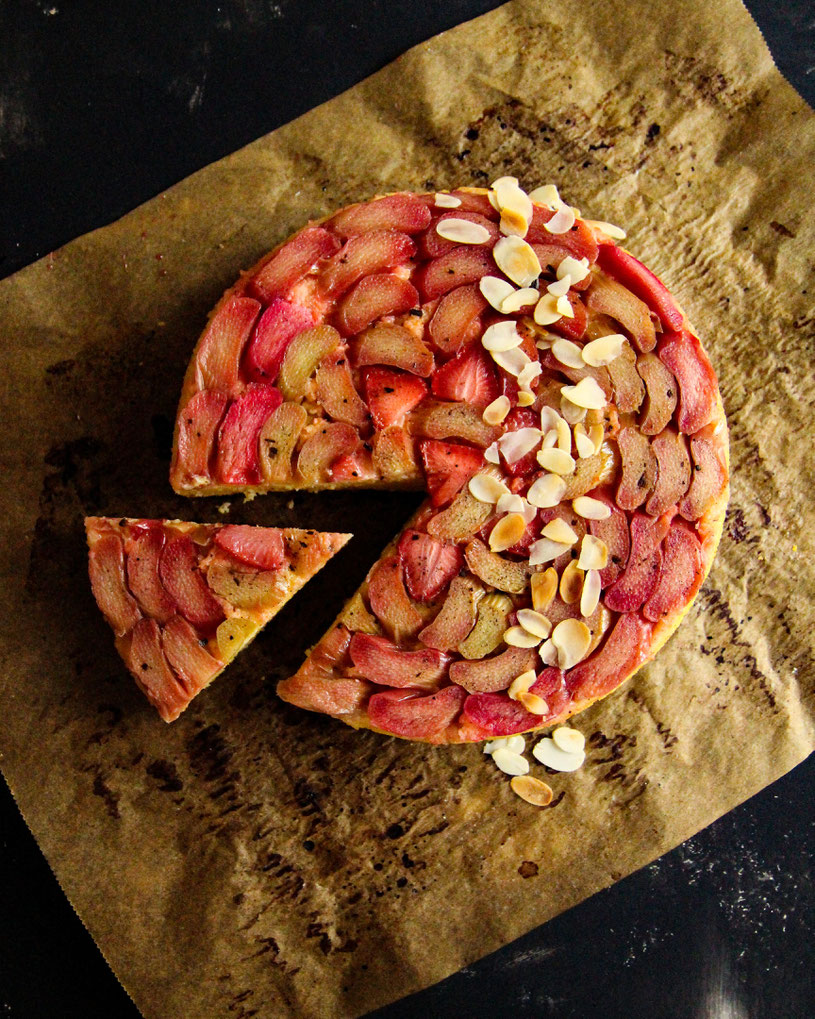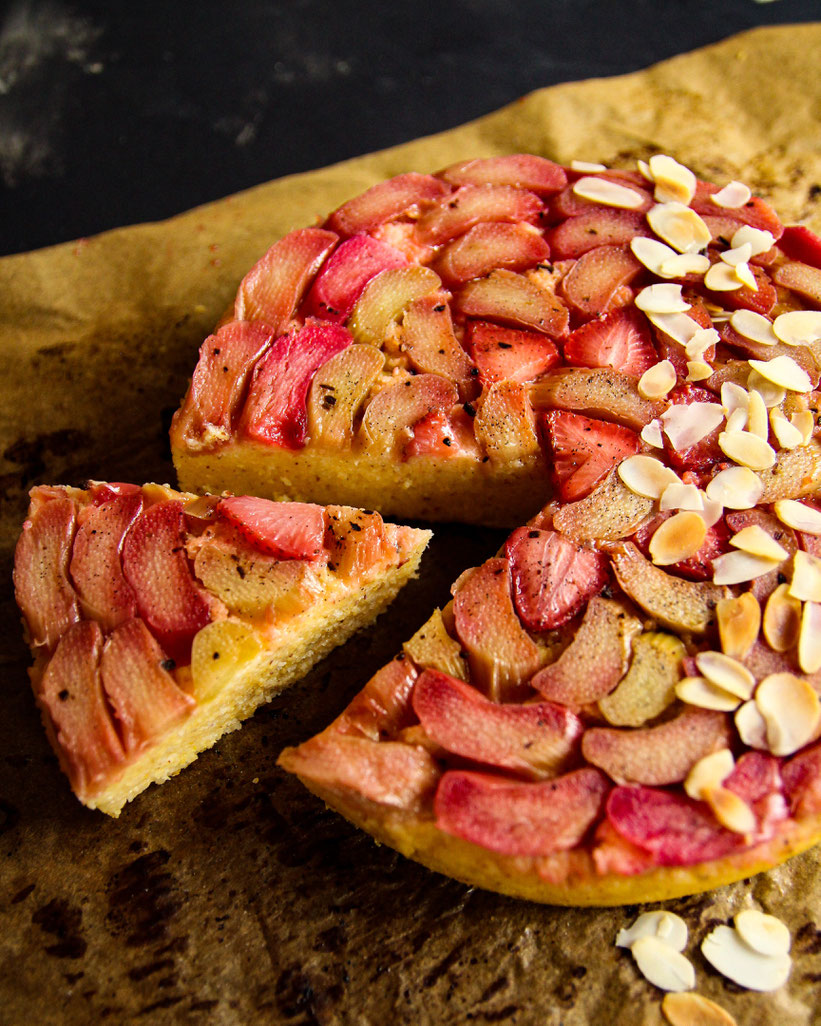 ---
INGREDIENTS:
200g polenta (corn grits)
450ml plant milk (almond)
300ml water
60g vegan butter (+ for greasing)
1 teaspoon Baking powder
100g almond flour
3 tbsp agave syrup
pinch of salt
2 sticks of rhubarb
(cut into approx. 1cm thick, transverse pieces)
Handful of strawberries
(cut into approx. 1 cm thick slices)
1 tbsp icing sugar
1 tbsp of brown sugar
Lemon zest
1 vanilla bean
    PREPARATION:
Preheat the oven to 180 degrees.


Wash the rhubarb and cut into small pieces. Remove the stalk from the strawberries and cut into slices. Grease the baking tin with vegan butter (approx. 10 g) and sprinkle the bottom of the tin with powdered sugar and brown sugar. Spread the fruit on top and sprinkle again with a little powdered sugar and brown sugar.


Bring the vegetable milk to boil together with the water, a pinch of salt, vanilla, agave syrup and the butter while stirring. Pour in the corn grits and bring to boil again while stirring.


Remove the pot from the hob and let the corn grits swell. Fold in the ground almonds together with the baking powder.


Spread the mixture very carefully on the fruit and smooth it out. Cover the baking tin with aluminum foil. Bake in the oven for 30 minutes. Can also be enjoyed warm!


---